Clever++
Software Agency
Your go-beyond eCommerce Solution Specialists
At Clever++ we like to think we are beyond the usual Magento and Shopware digital agency. With over 10 years experience in eCommerce platform development for B2B and B2C online stores, we've encountered and managed real-life issues and needs. That's why we seek to offer not only functional platforms, but also the best solutions for eCommerce web development.
Our main strength is our team of Certified Developers and Solution Architects who specialize in web and software development, integrations with ERP, WMS, 3PS, and custom Magento and Shopware extensions and modules.
We believe in creating unique Shopping Experiences through simplicity and effectiveness and we strive to develop high quality extensions and modules that can provide the best results for our clients and developers.

An open-source platform, extremely adaptable to fit any sort of needs that developers, merchants - and most importantly the end customer - might have, Magento scores high with countless B2B and B2C built-in functionalities.
Whether you want to develop your Magento store from the ground up, improve your existing Magento store, or migrate from another platform, we are the right partner for you. We are one of the most experienced teams you can find. Our developers are Magento Certified, and in over a decade we have managed various Magento projects.
Our list of Magento services
Custom Magento 2 Development
Magento 2 Theme Development
Magento 2 Extension Development
Magento Migration Services
Magento API Development
Magento B2B Development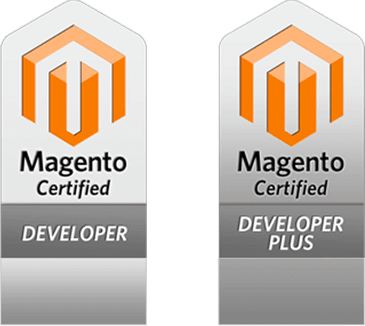 Interested in our Magento Services?
Drop us a line. We are Certified developers and experienced Solution Specialists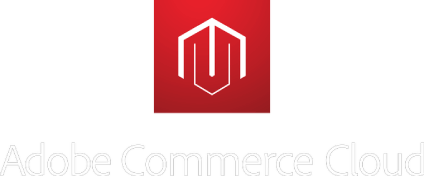 Adobe Commerce Cloud combines both the versatility of Magento Commerce and the most complete set of marketing solutions available on the market from Adobe Experience Cloud, giving you everything you need to get deep insight into your customers, providing an end-to-end platform to manage, personalise and optimise the commerce experience across every touch point.
Interested in our Adobe Commerce Services?
Drop us a line. We are Certified developers and experienced Solution Specialists Being a top-rated Magento development agency, reputed Solutions Partner, and Premier Extension Builder, we provide numerous custom-designed features that guarantee diverse functionality and a smooth customer experience. Build your eCommerce store and make it grow with an award-winning Magento development company.
Our list of Shopware services
Custom Shopware Development
Shopware Theme Development
Shopware Extension Development
Shopware Migration Services
Shopware API Development
Shopware B2B Development

Interested in our Shopware Services?
Drop us a line. We are Certified developers and experienced Solution Specialists
Tell us about your requirements
Drop us a line. We are Certified developers and experienced Solution Specialists