Magento Migration
Our team of Certified Magento developers can assist with migrating your store to the latest Magento version.
A more secure platform, with an improved speed and performance, better suited for omnichannel environments, and with built-in features dedicated for B2B (Magento Commerce only), Magento 2 is regarded as a more advanced platform than its predecessor. And since 2020 was Magento 1's End Of Life, all businesses that still run on it should make migrating to Magento 2 their top priority.
Top benefits for switching to Magento 2
With one of the most comprehensive lists of integrations and extensions, Magento 2 is ready for modern eCommerce.
Security taken to the next level
Benefiting from dedicated security patches released frequently, Magento is one of the most secure eCommerce platforms.
An updated admin interface
Merchants can manage multiple websites and stores from Magento 2's admin interface.
Ready for B2B
Magento Commerce offers one of the best platforms in its class, with mobile-optimized sites, Amazon channel management and flexible selling models.
Cutting edge technology
By using frameworks like Zend and Symfony, coupled with the MySQL database, Magento is ready for both the modern eCommerce world and the future.
Better Omnichannel
Merchants can reach their customers through any channel, on any device, with a centralized data Management.
Ready to use extensions
Thousands of magento 2 extensions are available to integrate various functionalities. It's extremely convenient for Magento users.
What to expect when migrating to Magento 2?
Data migration
Using Magento's data Migration Tool, we will migrate products, categories, customers, orders, and other necessary data from Magento 1 to Magento 2.
Migration of extensions
After deciding on the extensions required by your store to create that unique selling experience, we will migrate them to the new platform.
Custom modules migration
Depending on your business needs, all custom modules required for your store will be rebuilt for the new Magento 2 platform.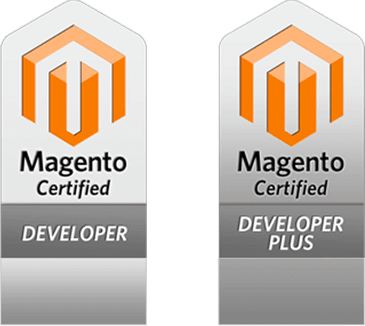 Tell us about your requirements
Drop us a line. We are Certified developers and experienced Solution Specialists