Shopware Development
We are your go-beyond Solution Provider for content-rich Shopware stores. We have a strong team of experienced developers and designers ready to create your inspiring Shopware online store.
One of the most popular open-source eCommerce platforms on the market, Shopware is well-known for its ability to design pages with engaging content easily. Having a modular architecture which supports a scalable approach, the new 6.4 version has some features that makes it stand out: improved usability, a more user-friendly CMS and the ability to create unique content.
Why Shopware could be the best option for your store?
We know that creating unique brands that stick in the mind of customers is key in today's modern eCommerce world. If content creation and providing an user-friendly tool for marketing and storytelling is one of your top priorities, then Shopware might be the answer for you.
Create extremely engaging content
'Drag-and-drop' layouts can be used to design new pages effortlessly, without any technical skills.
High focus on usability
The latest release comes with various new features: a new wish list, extended search option settings, 'starting from' prices, quicker checkout processes are there to help merchants sell more.
Work flows
A new feature in Shopware 6.4, the Publisher Tool creates work flows and helps teams handle large projects seamlessly.
API-first approach
All shop functionalities can be controlled via the API, allowing the shop platform to connect devices to customers, go-to-market channels and other applications.
Tech stack
Symfony and Vue.js are the standard frameworks, whereas the frontend is based on Bootstrap, making it light, quick, and flexible.
Easy-to-use extensions
Shopware features a direct integration of the extensions store in the platform. Users can browse, purchase, or rent any extensions directly in the admin module.
End-to-end Shopware development done right
We provide solutions
Having a broad expertise in Shopware web development, we've encountered real-life issues and needs. We strive to develop not only functional eCommerce platforms, but also the best solutions for Shopware web development.
We go the extra mile
We know our strengths and we use our Shopware development experience for your benefit. We set goals and we strive to go BEYOND these goals. Take a look at our portfolio...
We are Timely and Transparent
We love deadlines. Be it the delivery of the agreed Shopware theme or an extension integration, we always strive to meet ours. We also guide our work based on a strong principle: delivering quality solutions. If something can be done to improve your Shopware store, we will inform you about all the benefits of a new feature or any other changes.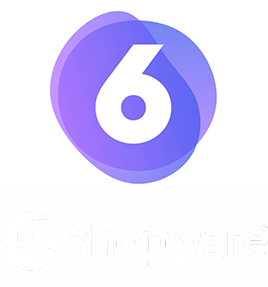 Our list of Shopware services
Custom Shopware Development
Shopware Theme Development
Shopware Extension Development
Shopware Migration Services
Shopware API Development
Shopware B2B Development Tell us about your requirements
Drop us a line. We are Certified developers and experienced Solution Specialists