ABOUT US
We are a certified Magento and Shopware agency focused on the development of high-quality eCommerce projects. With more than 14 years of experience, we have been helping retail brands solve eCommerce problems, improve strategy, and design the best shopping experiences for their clients.
At Clever++ we seek to offer not only functional platforms, but also the best solutions for eCommerce web development. That is why we chose to work with two of the most complex products available on the market - Magento and Shopware.
Our developers are Magento Certified. This qualification assures our clients that they have the expertise required to handle complex Magento projects, build integrations according to best coding practices and have the skills to resolve issues effectively.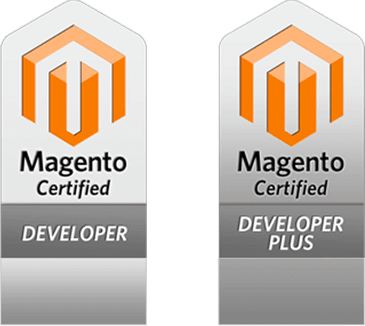 Trusted by businesses like yours
Our pricing methods are transparent, and we do offer some of the best rates in the industry. These two reasons, together with a passion for offering high-quality services, make our clients stay with us after development and launch and choose our support and maintenance services.
Tell us about your requirements
Drop us a line. We are Certified developers and experienced Solution Specialists