Jolly
Jolly was among the first private companies to open their doors in Cluj, back in 1992. With an amazing history behind, Jolly grew constantly and became a trusted partner and main distributor for well-known brands like Hatria, Villeroy & Boch and Geberit.
Their warehousing facilities grew over the years, their business became more elaborate, so Jolly required a versatile platform to manage a complex ERP and warehouse management system.

The platform
Initially built on a custom PHP platform, managed by different teams for over a decade, Jolly's online solution became unsuitable. The Clever++ team was brought onboard to centralize all data and migrate it to the latest Magento version.
Our work
Our team worked on migrating the data to a newly installed Magento. Various modules were integrated into the platform, to help customers search for products, sort them, find related items and navigate the website easier.

Integrating an elaborate ERP and warehouse management system gave the project an increased complexity, as different types of discounts were to be taken into consideration when calculating the final displayed price.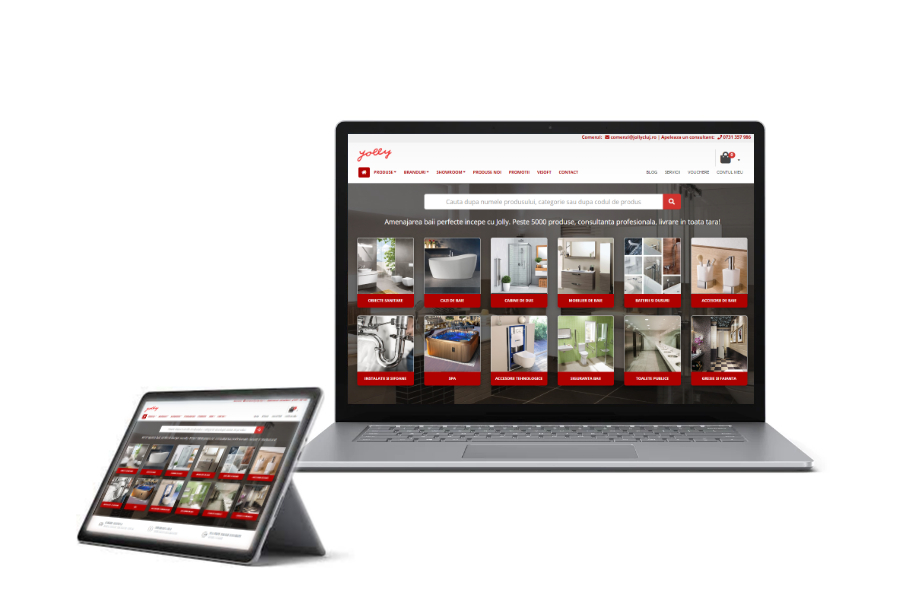 Tell us about your requirements
Drop us a line. We are Certified developers and experienced Solution Specialists